Sensei Dennis Morales- Sandan
Lead Instructor
Branch Chief of United States IKAK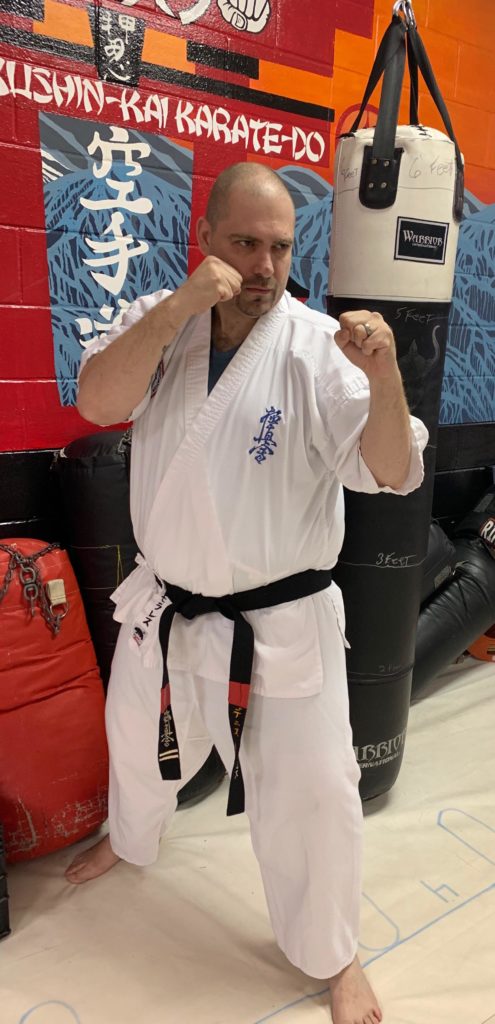 Sensei Dennis Morales has trained in martial arts for over 17 years and Kyokushin is his passion.
Sensei Dennis trained under the late Hanshi Gregory Johnson for several years and currently holds the Rank of Sandan in Kyokushin Karate (3rd Degree Black Belt) he also holds a first degree black belt in Taekwondo from previous martial arts experience.
Sensei Dennis has a passion for teaching, he is the lead instructor and takes pride in training both kids and adults. He currently is a branch chief with the International Karate Alliance KyokushinRyu.
Sensei Dennis continues to run the Southwest Academy of KyokushinKai Karate to keep the late Hanshi Gregory Johnson's memory and training alive. He continues to train with another Kyokushin Master to keep his technique growing and to keep enhancing his students abilities.
The two main things the late Hanshi Gregory Johnson always said that still echos at the dojo is Renshū, Renshū, Renshū, (Practice, Practice, Practice) and Train more than you sleep (A famous quote from Sosai

Mas

Oyama). These are actions that he lived by and now live on in Sensei Dennis and the Dojo.